The eBooks I am featuring in January are about topics that are well known today….but books from quite a few years ago.
Capart, Jean. Tout-Ankh-Amon. Bruxelles. 1943. Available from Internet Archive here. King Tut artifacts in a lavishly illustrated (photos) book from 1943 by a Belgian Egyptologist. I wondered how well the book sold or was it just like his other books. Internet Archive has some of his other books as well.
Heyerdahl, Thor. The Art of Easter Island. New York: Doubleday & Company. 1975. Available from Internet Archive here. I remember when Heyerdahl was in the news about Easter Island…his investigation of how the stone heads were made and moved. I had never seen the book before, so it was a kind of closure. And about the same time, I was looking at this book, there was an item in my news feeds about Easter Island statues may have marked sources of fresh water.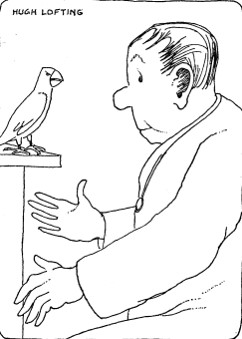 Lofting, Hugh. Doctor Dolittle's Return. London: Jonathan Cape. 1933. Available from Project Gutenberg Canada here.