The theme for last week's Howard Count Conservancy's summer camps was 'Water Wizards.' The campers at both Mt. Pleasant and Belmont made terrific water themed Zentangles®! I started out the sessions by briefly talking about the water cycle…how water moves on our planet and in the atmosphere….honed for the 5-12 years old campers. I projected a simple diagram of the water cycle from the NASA website….and then used the same set up to enable the campers to see how I drew some water themed patterns on pale blue cardstock (using the camera on the iPad which was hooked to a projector).
There were three groups at Mt. Pleasant. They all enjoyed frogs eggs and tadpoles, raindrops making ripples in a pond, mist….and clouds. The youngest group made rainbows! I used 4.5-inch squares for the youngest group (last of the group of 3 mosaics below); the other two used 3.5-inch squares.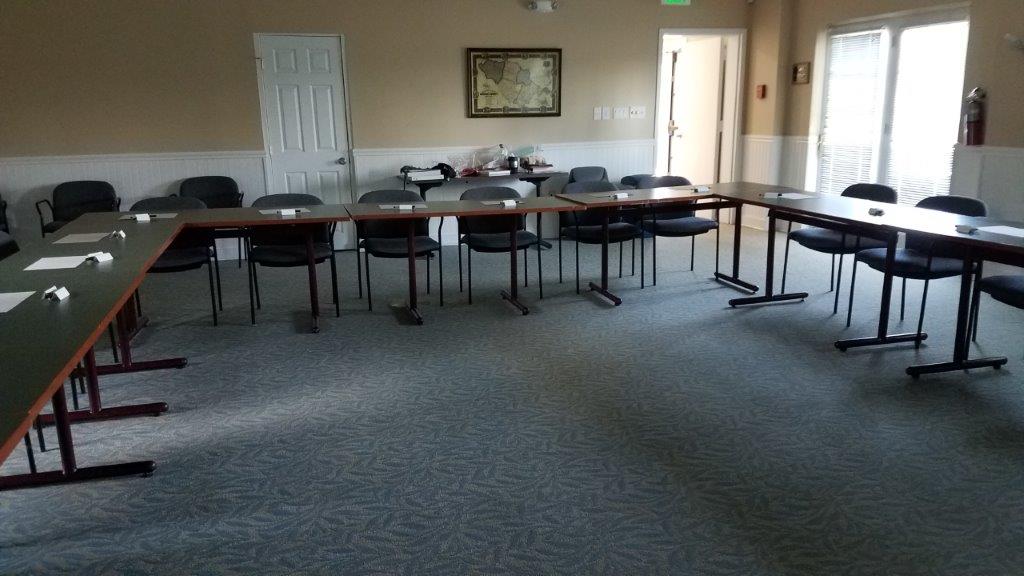 At Belmont, the session was on a hot afternoon and the campers appreciated the time to cool off inside. I took a picture of the room before the campers arrived – the cool and calm before a flurry of activity.
After a short discussion of the water cycle, the room was filled with very focused campers making Zentangle patterns. One of the counselors came in and commented about how quiet the room was. It wasn't silent exactly…everyone was just busy. The first mosaic were made by the older group and are 3.5-inch squares…and some that finished early made mini-tiles on 2-inch squares. The younger group used the larger 4.5-inch tiles. Both groups enjoyed frog eggs and tadpoles, cattails (or seaweed), raindrops into a pond, and mist.
Each week I do Zentangles, there are a few campers from prior weeks that know the Zentangle basics…and others that are new. All are keen to learn some patterns and are tickled with the tiles they create. There's always a crowd around the mosaic at the end.
--
The Zentangle® Method is an easy-to-learn, relaxing, and fun way to create beautiful images by drawing structured patterns. It was created by Rick Roberts and Maria Thomas. "Zentangle" is a registered trademark of Zentangle, Inc. Learn more at zentangle.com.