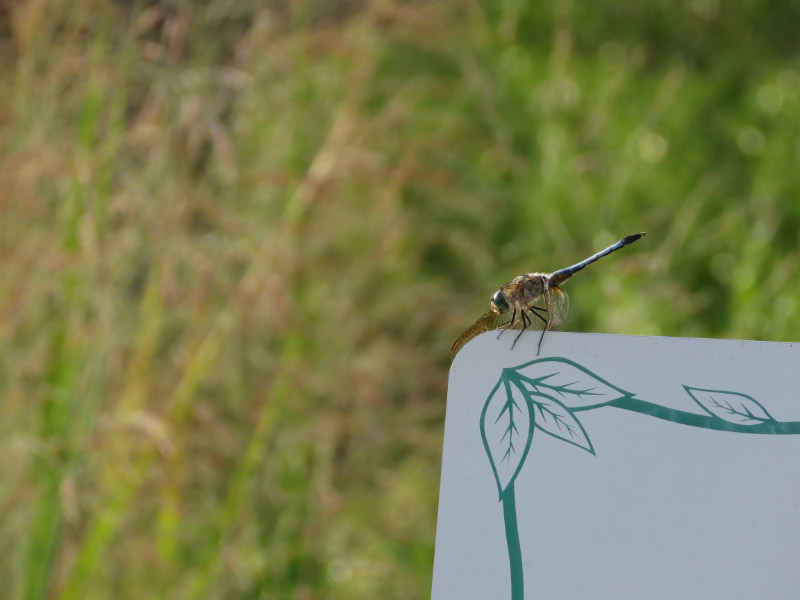 At the very beginning of the Loop Trail near the visitor center, we saw a blue dasher on a sign! A great way to start the morning at Patuxent.
After leaving the bird blind on the Loop Trail, we crossed the bridge heading toward the Cash Lake Trail and began to realize that it was getting hotter every minute…the hike was going be a short one. Looking back toward Lake Reddington, I took one landscape picture
Then zoomed in for waterlily pictures. The bright sunlight made the water look very dark.
There was a thistle blooming nearby….and going to seed.
After photographing the herons, we came back to the Viewing Blind at the end of boardwalk. I noticed something fly into the tree and was lucky enough to zoom in to find it – a cicada! It was probably the highlight of the trek for me.
On the way back to the car I noticed the milkweed…looking too good to have very many Monarch caterpillars. There don't seem to be many Monarch butterflies this year in our area – noticeably fewer than last year. I hope they are more numerous elsewhere.